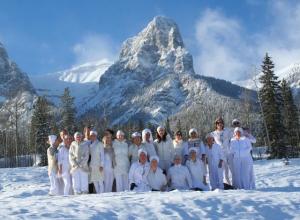 As I observe the students in this year's Canmore Level One Kundalini Yoga teacher training, I marvel at the capacity of a Kundalini Yoga practice to bring us into alignment with our true essence.
Kundalini Yoga increases intuition, strengthens the nervous system, helps balance the glandular system, connects us to our spiritual nature, and increases vitality. Once you get started, prepare to become hooked.
Click here to see upcoming Kundalini Yoga Teacher Training Level 1 programs. Join us if you are able.