Specialty Programs
Along with instructing Kundalini Yoga Teacher Training programs, Sat Dharam Kaur has developed specialty programs combining her expertise with Kundalini Yoga and naturopathic medicine. Click the links below to see more information about each program.
Beyond Addiction: The Yogic Path to Recovery is a program designed for individuals seeking to develop healthy habits and overcome addictive behaviour, for health professionals who work with addiction and for certified Kundalini Yoga teachers who would like to teach a yoga-based addiction recovery program. The program consists of 16 modules, taught over four months, which include weekly themes, Kundalini Yoga, breathing techniques, meditation, relaxation, self-reflection, lifestyle and dietary guidelines, stress management, group support, hydrotherapy, naturopathic detoxification and nutritional and herbal supplementation for neurotransmitter and glandular balance. See http://www.beyondaddiction.ca for more info. .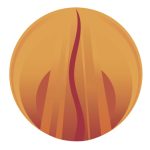 The Healthy Breast Program is an intensive twelve-part learning program designed to educate women and girls in strategies to prevent breast cancer and to assist recovery from the disease using natural therapies in conjunction with conventional diagnostic and treatment options. The Healthy Breast Program encompasses lifestyle, diet, nutritional therapies, breathing practices, kundalini yoga, meditation, exercise and psycho-spiritual work. The Healthy Breast Program is comprised of three learning streams, each consisting of 12 modules: 1) the Healthy Breast Foundations program; 2) the Healthy Breast Yoga Program and; 3) the Healthy Breast Practitioner Program. Sat Dharam Kaur teaches the Healthy Breast Program internationally and online, and trains others to become Healthy Breast Educators, so that together we can help reverse the global breast cancer epidemic. See http://mammalive.net/ for more information on the Healthy Breast Program and upcoming courses. .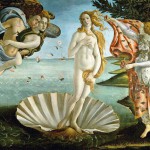 The Four Season Yoga Cleanse was designed by Sat Dharam Kaur ND as a way to carry out an annual detoxification regime that is attuned to the seasons. It follows the principles of Traditional Chinese Medicine, identifying 2 organs that can be cleansed and rejuvenated seasonally. The cleanse combines breathing exercises, Kundalini Yoga and meditation with a special diet, herbal teas and supplements to support the organs involved. See http://fourseasonyogacleanse.com for more information..